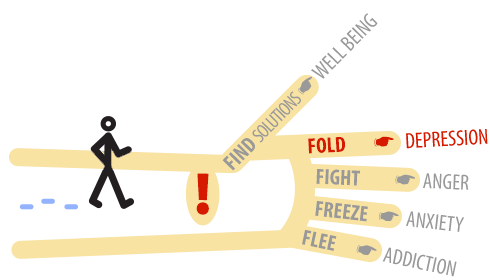 The Hand Map for Understanding Emotions
As you walk down the road of life, from time to time you will bump — ! —into difficult situations.
The five possible pathways you can take from there will determine how you feel.
---
That Was Then; This Is Now — A Visualization Technique for Releasing Negative Feelings and Thoughts
The Best Possible Light — a technique for feeling and doing better.
Introduction to The 3 P's — for lifting away depression's dark cloud
Rapid Relief of Depression — new treatment options using energy therapy innovations.
The 3 P's — for lifting away depression's dark cloud